Last modified on 2014-07-28 10:53:20 GMT. 0 comments. Top.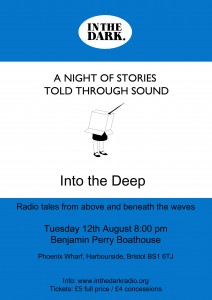 For our next Bristol event, we're bringing you a night of water stories, submerged soundscapes and nautical yarns; a selection of our favourite tales of the sea, swimming and the world beneath the waves from the world's most innovative radio producers. 
Join us for a night of salty audio delights in a wonderful venue right on the harbourside. Sit back and listen with a glass of grog in hand, watching the sun go down over the water.
When: Tuesday 12th August, 8pm
Where: Benjamin Perry Boathouse, Phoenix Wharf, Harbourside, Bristol, BS1 6TJ (near the Redcliffe Caves and The Ostrich pub)
Tickets: £5 full price / £4 concessions (there may be some tickets available on the door but all our Bristol events so far have sold out in advance so we recommend booking if you can)
Last modified on 2014-04-10 14:57:12 GMT. 0 comments. Top.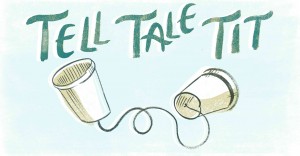 For a second year running, In The Dark is teaming up with Samara Tompsett and the Morning collective to create a unique listening space in the Latitude Festival. We'll be pitching up in the Faraway Forest with the "Tell Tale Tit", a woven wicker world encompassing a recording studio and swinging listening portals.
As well as our classic listening sessions (with now obligatory Latitude swings), during the early hours of the day visitors will be invited to have their own stories recorded and edited to be played later as part of our listening programme.
Last modified on 2014-07-07 17:40:14 GMT. 0 comments. Top.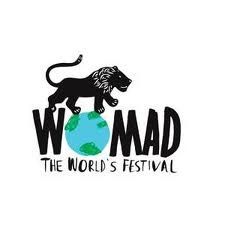 We are taking our audio cinema to Womad this year! 'Welcome to the Ark' is an invitation to board an 'ark' of stories and soundscapes. Join us for children's tales from Nigeria and Australia, musicians' memories from Ghana, Cuba and '50s Philadelphia, and sounds from the Finnish arctic and the flooded caves of the Yorkshire moors.
Each set will open and close with a short piece especially commissioned for WOMAD on the theme of the ark and its riches.
We'll be at the Society of Sound stage and you are welcome to join us for all or any part of the performance – wander in, sit down and have a listen.
Last modified on 2014-07-03 16:58:20 GMT. 0 comments. Top.

We're delighted that award nominee, Stig's Teeth, and the In The Dark Award at Sheffield Doc/Fest got such a big mention in this week's Spectator radio review by Kate Chisholm. Step aside Borgen! It's all about the Danish radio now!
Read the review here >>
Last modified on 2014-07-03 16:32:22 GMT. 0 comments. Top.

During Sheffield Doc/Fest 2014 The Guardian featured extracts from some of our favorite English language entries for the In The Dark Sheffield Audio Award (along with some enthusiastic discussion with The Guardian's Vicky Frost and ITD's founder, Nina Garthwaite).
You can hear all 4 episodes here >>

Last modified on 2014-04-10 14:28:56 GMT. 0 comments. Top.

We are very exited to be collaborating with Grey Heron Media for the first ever HearSay Festival which will be taking place in November this year. The festival will be taking place in the beautiful mountain village of  Kilfinane in Co. Limerick for three days and nights in November.
This truly promises to be an audio festival like no other, with all sorts of wonderful audio delights to explore in unusual and unexpected ways. To find out more visit the HearSay website, and more details will be revealed over the coming months.