Call For Entries!


What's New?
Deadline: 30th June 2023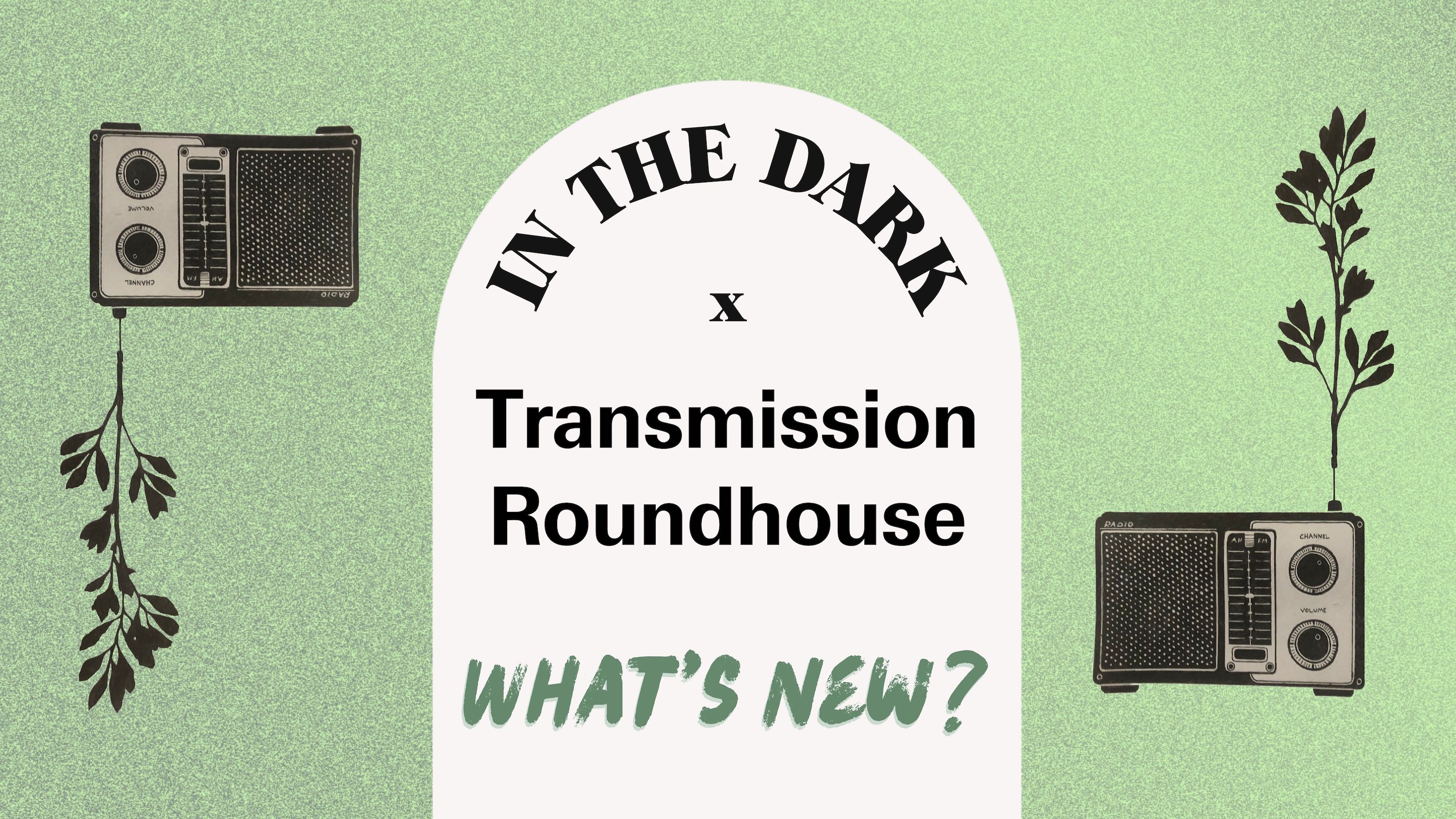 In The Dark London and Transmission Roundhouse are teaming up to bring you "What's New?" — a curation of audio works from new producers, or established producers experimenting with new styles!
The deadline for submissions is Friday 30th June, 11:59pm BST.
The "What's New" listening event will be held in London on Monday 4th September (more details coming soon!)
What is "new"?
Good question! Newness is definitely subjective — it's not just to do with age, experience or time in the industry. We are looking to showcase all sorts of "new" creators, whether this is your first ever audio piece or you are experimenting with a brand new style.
Here are some general guidelines that we will be considering during the curation process:
Experience:
Are you an early-career maker with less than two years' experience? Or, have you made audio for longer but for whatever reason you still feel "inexperienced"?
Maybe you taught yourself to make audio so it took longer, perhaps your day job has slowed you down — or maybe life just got in the way!
Exposure:
Have you been creating for a while but your work hasn't received a lot of exposure?
Maybe your pieces haven't been played on the radio, won awards, been widely listened to/downloaded/featured in the press, etc.
Craft:
Are you trying something really new in your craft?
Maybe this is your first time trying your own sound design, or turning the microphone on yourself and making a personal piece… Or perhaps you've only ever produced other people's ideas, but now you've made your own piece from start to finish.
We don't mean a composer testing out a new instrument, we are looking for a proper pivot and experimentation!
To clarify, you only need to meet one of these criteria. Ultimately if you feel new, just tell us why in your application!
Rules:
– Any languages are welcome, but please provide an English transcript for non-English works.
– All genres and styles are welcome, from sound art to narrative storytelling to fiction — anything as long as it's audio! But note, this is an opportunity for creative audio so we are unlikely to select pure interviews or "chatcasts".
– You can submit work that was produced in any year so long as you currently feel new. Works can be published or unpublished.
– A maximum of two entries per applicant.
– We are accepting works under 15 minutes. Excerpts from longer works are welcome, but they should make sense as standalone pieces (provide context in the application if need be).
– You must be the primary producer of the piece. Collaborative work is fine as long as the team is made up of new producers (guidance/feedback from a tutor or executive producer is allowed).
– We pay a £50 to producers whose work we feature (ITD will not own any IP for the work, this is just an honorarium).
If you have any questions contact taliaaugustidis [at] gmail [dot] com
In The Dark is an audio collective that holds gathered listening events for the public. We aim to create a mini-revolution in the way we think about spoken-word and creative audio by lifting it out of its traditional settings and celebrating it in new and unusual ways.
Transmission Roundhouse is a podcast platform powered by the Roundhouse which champions the voice of young people. They believe in the power of creativity to change lives, platforming content that cuts through the noise.