19th October: In The Dark @ The Craft Village, Derry/Londonderry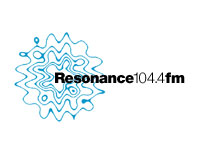 Please note the venue for this event has changed to The Craft Village.
This month we are travelling to Derry as part of Resonance FM's residency for the 2013 City of Culture activities. We'll be bringing our cinema of sound to The Craft Village. Audiences will be guided through a treasure trove of aural delights by In The Dark's Director Nina Garthwaite, in conversation with award winning Belfast-based producers Conor Garrett and Rachel Hooper.
Conor Garrett has been working in radio for 13 years.   He's produced a wide variety of live and built programmes for BBC Radio Ulster. As producer on Radio 4's The Listening Project, Conor has been instrumental in bringing Northern Ireland voices, stories and conversations to a UK wide audience since this landmark initiative was launched in 2011.  His achievements in this role have also just been recognised at the Phonographic Performance Ireland (PPI) Radio Awards, where The Listening Project won Gold in the Short Feature category.
Rachel Hooper has been producing radio for over 15 years. She worked in current affairs and documentaries at the BBC and left in 2010 to work with Falling Tree productions. She's based in Belfast.
When: 19th October, 7.00pm
Where: The Craft Village, Shipquay St, Derry, BT48 6AR
Tickets:
The event is free but places are limited so please
Email
to register.