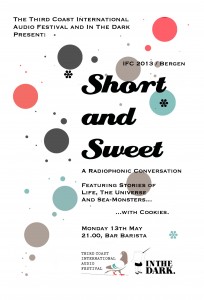 All radiophiles travelling to the IFC in Bergen this year, make sure not to miss this!
Chicago-based
Third Coast Festival
and London's In the Dark will conduct a spirited live conversation into matters meaningful and mundane – armed only with radio shorts. This radiophonic call and response could (and will) go anywhere – from stories of existential crisis and technology, to sea-monsters and the simple pleasure of a takeaway croissant sandwich. Might this sonic sojourn solve some of life's greatest riddles? We can't be sure, but at the very least we promise you'll leave with your ears (and bellies, that's the "Sweet" part) well nourished.
When: Monday 13th May, 21.00
Where: Bar Barista, Bergen, Norway
Tickets: Free to IFC attendees, just drop by!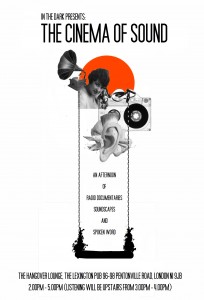 A change from our usual boozy late nights, this month we're taking it easy and embarking on our very first matinee In The Dark which will be hosted by our friends at
The Hangover Lounge
(a weekly lazy Sunday affair). Join us there from 2.00pm, enjoy some hair of the dog and close your eyes for some musically-themed audio.
Where:
The Lexington
96-98 Pentonville Road
London
N1 9JB
(nearest tube: Angel)
When: Sunday 21st April we'll be there from 2.00pm – 5.00pm (listening will be upstairs from 3.00pm)
Tickets: Free!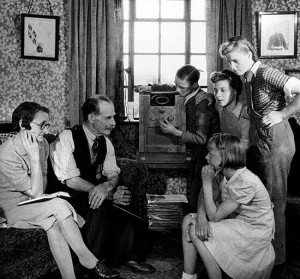 It's been a while since we've had a cosy In The Dark @ Home so before we embark on our jam-packed spring/summer programme we're going to do exactly that, at a secret venue in south London.
There will be grub and tickets are free but it'll be a BYOB affair.
Let us know ASAP if you want a place via our contacts page.
Full venue details will be released to attendees closer to the time.
When: 16th March 7.00pm
Where: Top Secret Location!
Tickets: Free by RSVP SOLD OUT!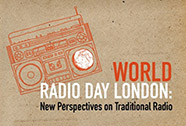 13 February is
World Radio Day
! It's organised by the UN's Educational, Cultural and Scientific Organization (UNESCO) and In The Dark is taking part in the official UNESCO/SOAS Radio event in London.
The events will focus on radio for development, with representatives for leading radio NGOs, UNESCO, and development radio practitioners. After the panel discussion, we will take the stage to play stories that celebrate the human side of development.
When: Wednesday 13 February 2013, 8.00 pm
Where: SOAS, University of London, room G2
Thornaugh St, Russell Square, WC1H 0XG
Tickets: Free! Register here >>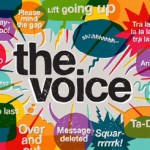 Join us at the
Wellcome Collection
for an evening dedicated to the disembodied voices of spoken word audio. On Friday 1st March we'll be curating an evening of listening that taps into our complex relationship with the voice, featuring a rich chorus of vocalisations, speech and other oral oddities.
The event is open to anyone and we'll be hosting a number of repeating listening sessions throughout the night at the following times:
19.30, 20.15, 21.00, 21.45 and 22.30.
Places are available on a first come basis, but the event is completely free so do drop by!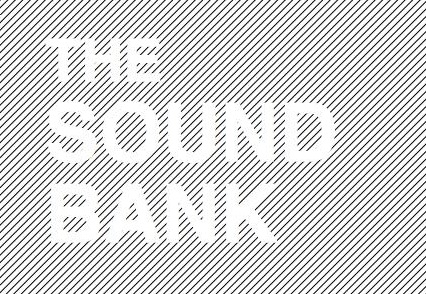 We are very excited to announce that the next round of Sound Bank Grant winners are (in alphabetical order):
Simon Attwell + Kim Winter – Under Ground (Mentor: Davia Nelson)

Esther Johnson – 88 Keys (Mentor: Nick Ryan)

Steve Urquhart – Scissor Secrets (Mentor: Sara Parker)

We'll be back with more news and details of the grant winning proposals and their mentors soon.
A huge thanks to everyone who submitted a proposal, to our selection panel: Sarah Boothroyd, Pejk Malinovski and Laurence Grissell.
A huge thanks also to our generous sponsors: Jane Ray, Whistledown Productions, White Pebble Media and Falling Tree Productions and all the Friends of In The Dark
Patrons Sound Bank 3:
(Individuals):
Jane Ray
(Organisations):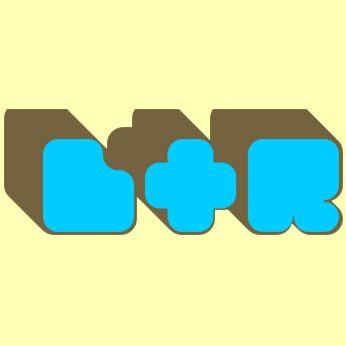 Love + Radio: Pressure to Be Someone
On Friday 4th January we're celebrating the New Year with an In The Dark special! We'll be joined by Nick van der Kolk of the 
Love and Radio
podcast for a one-off live episode, performed at the Hackney Attic (above the Hackney Picture House).
A music-documentary hybrid version of the podcast Rick Moody called "one of the great underground radio phenomena of recent years." Delve into the hidden and personal far reaches of human experience with found sound, unreleased material, remixed stories, live production and tons of stuff you will never hear online or anywhere else (because we're not allowed to).
We'll  be making a night of it (it's the party season after all) and after the event we'll be joined by David Tattersall of the Wave Pictures who'll be manning the decks till the wee-hours. Join us for a drink and a celebration of another year of fantastic radio.
When: Friday 4th January, 8.00pm
Where: 270 Mare Street, London E8 1HE
Nick van der Kolk is the creator of the Love + Radio podcast, a sonic innovator in documentary radio arts, a 2012 USA Artists Collins fellow and winner of the 2011 Third Coast Festival Competition.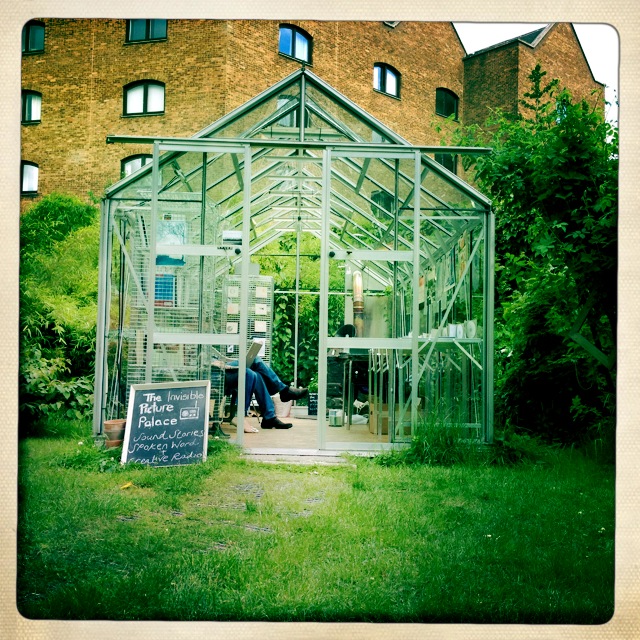 There's only one month left until our current project "
The Invisible Picture Palace
" draws to a close (at least in its current guise!).  So if you haven't already, make sure you get down to the Wapping Project and pay us a visit. We've got audio and radio stories galore on vinyl, tape and handmade CD (what better Christmas gift for an audiophile!?). We also have a library of audio stories available for you to sit and listen to any time in-store.
We will continue to have events every Thursday night until 13th December. For details of the forthcoming events click here>>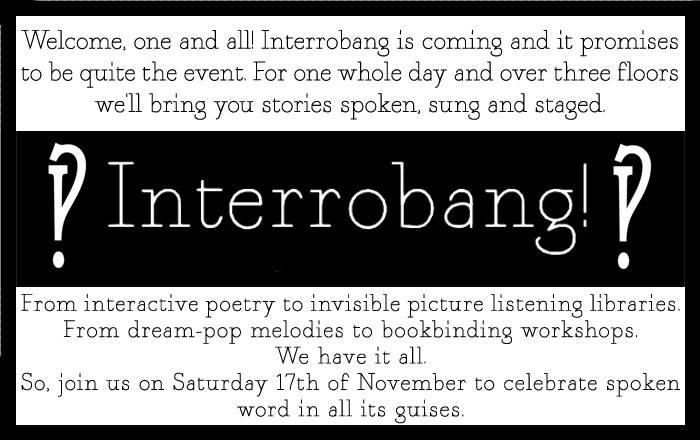 This weekend the Invisible Picture Palace will be popping up at the Interrobang festival - London's premier festival of words and whimsy.
The festival will be held at the Betsy Trotwood and we'll be there from midday – 3.30 and our Director, Nina Garthwaite will be giving a talk about our spoken word vinyl collection from 12.30.
Tickets and details are available from: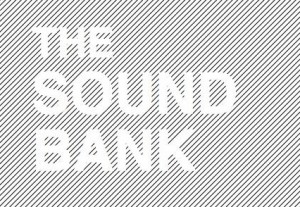 In The Dark is very pleased to announce the launch of the third Sound Bank Grant Scheme , an international fund for adventurous audio.
The Sound Bank scheme is offering funding of between £500 and £1500 towards the production of new audio pieces of 3 to 15 minutes duration each. The fund is open to first-time producers and students, migrants from other arts and media as well as experienced radio professionals seeking the opportunity to attempt something bold and adventurous.
You can listen to the work of previous winners here.
To read more and to find out how to submit a proposal, click here >>
We look forward to supporting some more great audio!