In The Dark
is run by an enthusiastic team of volunteers. Each of our events are lovingly put together in collaboration with some of the best radio producers in Britain and abroad.
Our Permanent Team are: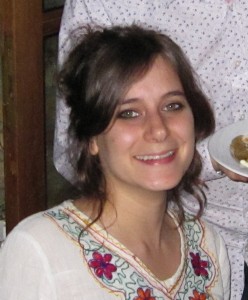 Nina Garthwaite (Director)
Nina Garthwaite began her career working in television but has always harboured a love of radio. In 2010 she created In The Dark to open up a space where radio from around the world could be heard, enjoyed and discussed. She hopes that, in time, In The Dark will raise the profile of the radio documentary in the UK, so that it can claim its rightful place amongst the arts. She also presents the BBC Radio 4 series Short Cuts and works part time at a rest house for sea-farers.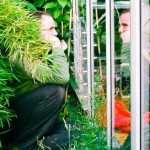 Connor Walsh
Connor Walsh listens quite broadly to radio, mostly speech and mostly online. He started volunteering the mental catalogue of what he listens to, and his time, to In The Dark in 2010. Outside radio features, his interests diversify all the way to natural history field recording and home-brew shortwave listening – in essence, radio.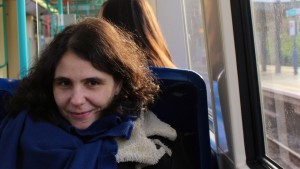 Sofia Saldanha
Sofia Saldanha is an award winning radio composer. She started her radio adventure in Portugal, at Rádio Universitária do Minho, has a masters degree in Radio and is a graduate of the Salt Institute for Documentary Studies. Sofia likes science fiction and the smell of the tomato leaves.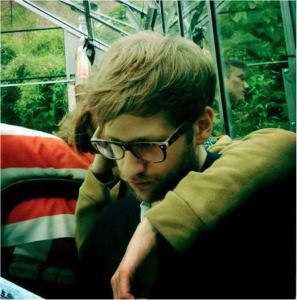 Ed Prosser
Ed is an audio / video producer with a background in science. He has been with In The Dark since 2011 and has carved himself a niche in producing unusual shorts and audio transitions for our listening events (including the infamous 'Porn Whales'). He has had worked featured on Transom and currently produces podcasts and online media for a number of organisations.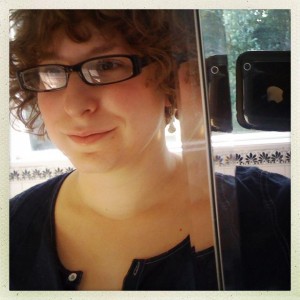 Jessie Levene
Jessie is a freelance audio and multimedia producer who joined the In The Dark team in 2012. When not making radio/listening to radio/volunteering with In The Dark she enjoys cooking, cycling and conducting food tours of Chinatown.
 .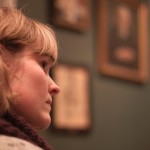 Benedikte Granvig
Originally from Denmark, Benedikte has a background in Arabic and Cross-cultural studies. Upon discovering that she was far more interested in radio than in Indonesian Economy, she changed her path, and is currently taking a Master's degree in Radio at Goldsmiths, University of London.

Ane Larsen
For the past 5 years Ane has been one of half of the team behind the legendary Duke of Uke Ukulele and Banjo Emporium in Brick Lane. She has organised and coordinated a huge number of events and gig nights including Whitechapel Late Nights, special events at The Barbican as well as at numerous festivals. She also brings with her a native knowledge (and love) of Danish spoken-word radio!
Mike Williams
Mike Williams is a music and radio junkie and started In the Dark nights to Sydney, Australia.  He works as a feature producer for ABC Radio National and also helps out at 2SER and Fbi community radio.  He hopes ITD nights will help promote audio story telling and encourage people to stop and have a listen.