2015 Winner + Nominees
WINNER: The Woman on The Ice (Kvinden på Isen)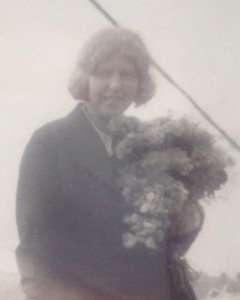 Produced by Rikke Houd
Third Ear (Denmark)
Karen Roos, a young Danish woman, disappeared on the ice outside the little Eastern Greenlandic settlement Angmassalik in 1933 and more than 80 years later radiomaker Rikke Houd follows in her footsteps.
The judges were blown away the sweep and scale of the sound design in this piece, the simplicity of the narrative and the way the vivid landscape was evoked, allowing it to become so implicated in the story. They also admired the editorial risk that the storyteller took to go on this journey, starting with very little and yet going on to unearth a compelling and mysterious narrative. Speaking of the producer/narrator, they referred to "the ineffable thing that a storyteller can bring" – and described Rikke's approach as one of a humble and gentle maker who, without ever getting in the way, brought this story together with empathy and a singular vision.
---
Nominee: Another Planet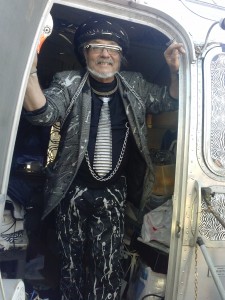 Produced by David Weinberg with Brendan Baker and Nick van der Kolk
A co-production between Love+Radio and the Organist podcast from The Believer Magazine and KCRW
The true story of Clyde Casey, a street performer who used surrealism and abstract art to fight crime in Los Angeles' Skid Row in the 1980s, and the creator of a remarkable unprecedented (and unrepeated) project called Another Planet. A place beloved and fondly remembered by the hundreds of homeless men and women who frequented it, along with high-ranking city officials, movie stars, and artists.
Our judges loved the layers of worlds: King Eddy's bar, Skid Row and, of course, Another Planet. The sound design – a bold mix of Casey's own music and home-made sound effects – together with fantastic interviews reflect his avant-garde and surrealistic tendencies and make visual this this "dimension of imagination". With many memorable one-liners and a strong central voice, Another Planet resonates long after the programme finishes and stands as a reminder that harmonicas and humour are always more effective than violence.
---
Nominee: The Prostitutes Revolt (La Revolte des Prostituees)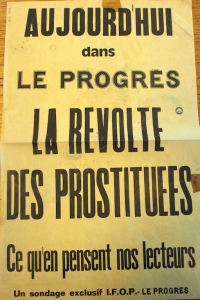 Produced by Eurydice Aroney 
Radio France Culture and Radio Belgium
On June 2nd 1975 hundreds of French sex workers occupied catholic churches right across France. They demanded the right to work free from police harassment and have jail sentences against them dropped.  The occupation is commemorated by sex workers as one of the key events that sparked the contemporary global sex workers rights movement but outside that community the occupations are unacknowledged and forgotten.
The Prostitutes' Revolt won over the hearts of our judges, not only because of the importance of the story being told but also for the vibrant, playful and often intimate way in which it did it. Voices, music, memoirs, sound, humour and vivid and unusual present-day scenes helped to build a story from the past and bring it to life. While ultimately telling a "big story", it achieved an intimacy with its subject that lifted it beyond simple historical reportage. It was a programme that didn't tell you what to think, yet every step of the way the editorial voice was clear and strong.
---
Honorable Mentions
Our judges also wanted to make special mention of the following submissions that were both praised for their beauty and simplicity.
Birding Produced by Nele Eeckhout (Belgium)
It Takes Two to Tango Produced by Agnieszka Czyżewska-Jacquemet (Poland)