Bristol Event


13th May 2016
PARASKEVIDEKATRIAPHOBIA
Mayfest
Wardrobe Theatre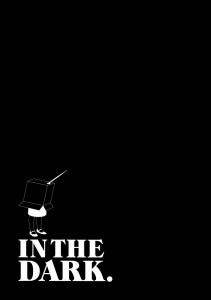 In the Dark & Mayfest Radio present Paraskevidekatriaphobia (the fear of Friday 13th).
A communal, lights-out listening event at The Wardrobe Theatre.
Come and get (un) lucky for Friday the 13th with a night of audio adventures and storytelling in sound from In the Dark.  Radio tales of good luck run dry, bad omens, ill fortune, and magical thinking.
Touch wood, salute the magpie and throw some salt over your left shoulder, as you enter a world of restless spirits, black cats, and broken mirrors. Close your eyes and open your ears for this specially curated night of audio pieces from the world's most innovative radio-makers.
---
WHEN Friday 13th May, 8pm
---
WHERE The Wardrobe Theatre, The Old Market Assembly, 25 West Street, Old Market, Bristol, BS2 0DF
---
TICKETS Booking is now open to MAYK friends, and will open to everyone else at 10am on Friday 11 March.  Pay what you decide, book via Mayfest website: http://mayfestbristol.co.uk/mayfest2016/paraskevidekatriaphobia/ or call the Mayfest Box Office on 0117 902 0344