Bristol Event


Thurs 1st Sept 2022
Mike Williams – Who gives a fork?
The Cube Microplex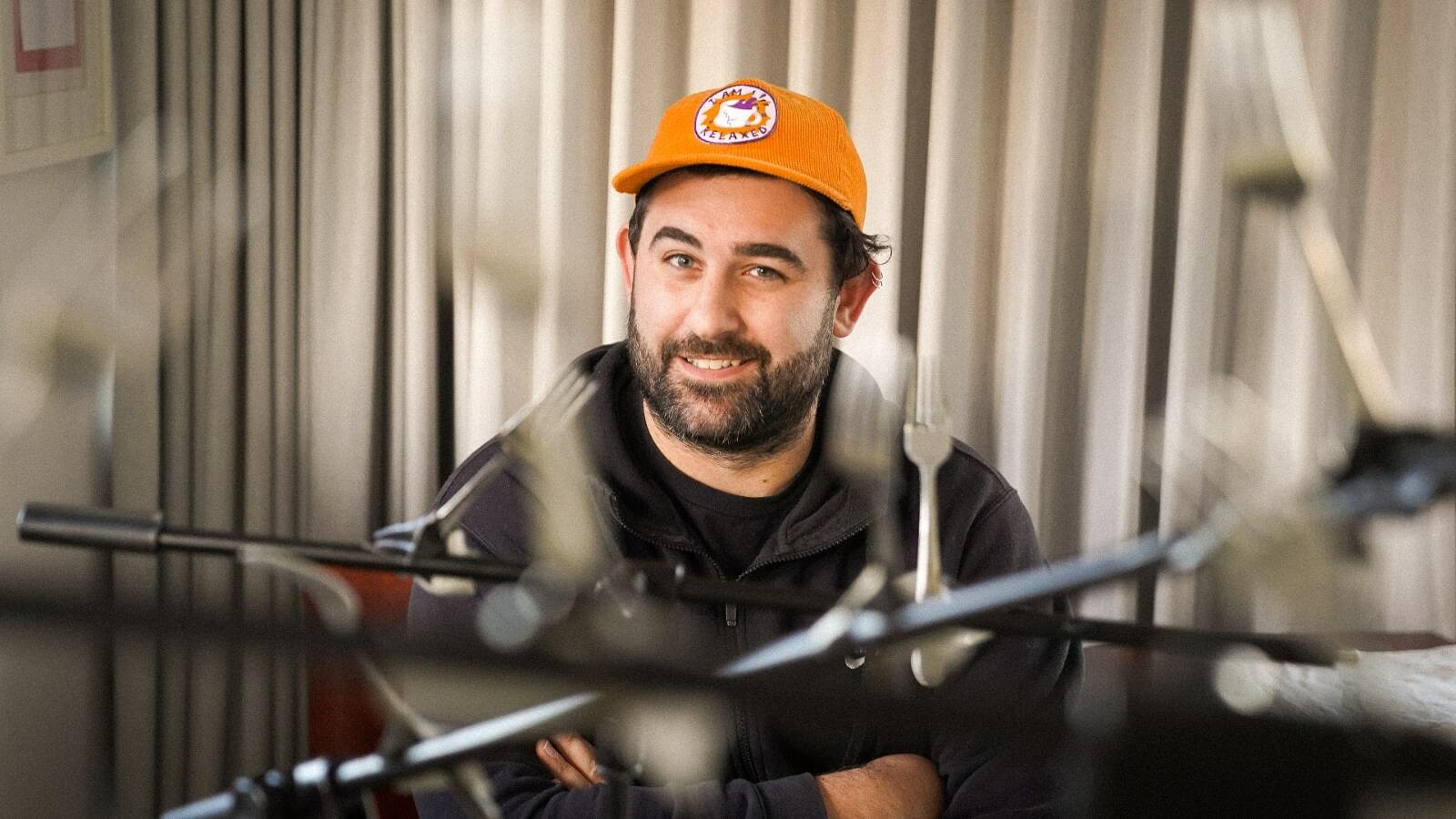 In the Dark Bristol is back, with a night of original audio stories performed live by documentary producer and podcaster Mike Williams at The Cube.
In 'Who gives a fork?' hear a bricklayer's love story, the hardest part of parenting (nobody mentions), and the real reason why your workplace has run out of forks.
This is is a rare chance to experience audio documentaries performed live from one of Australia's most prolific storytellers.
Mike Williams makes irreverent documentaries that reflect Australian culture. He spent over 12 years at the ABC, recording across the countryside and championing creative audio. Mike's work has been featured by The Guardian, Between the Ears (BBC3), BBC World Service, Love Me (CBC) and NPR. His stories have been recognised by Hearsay Festival, Third Coast Festival, The Walkleys, Prix Italia, and the Asian Broadcasting Union.
"Fast, self-deprecating and sometimes brash humour that's often absent from podcast playlists" The Guardian
"Sparkles with fun and silliness and smarts and was just the thing I needed for a laugh when I was down" Gretta Cohn, Transmitter
"Pushes local documentaries in a different direction — it sounds like Australia" The Australian Newspaper
WHEN Thurs 1st September 2022, 7.30pm
WHERE The Cube Microplex, Dove Street South, BS2 8JD
TICKETS £8.50 Full/£6.50 Concessions