Belgium Event


28 March 2017
Egodocuments
Brussels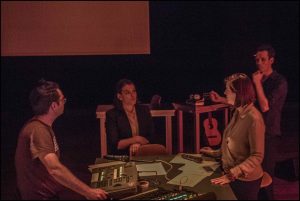 An extremely intimate listening event, all about me, myself and I.
Radio producers Maartje Duin (Grenzeloos Geluid in The Netherlands) and Katharina Smets (In the Dark in Belgium) present Dutch, Flemish and international first person audio stories.
With a live performance of Renger by the Dutch poet Nyk de Vries: a mysterious audio piece based on Nyk's father.  Menuet,  a new piece made by Katharina Smets about the agony of distance and lovers past.  A pre-hear of Meat by Jonathan Zenti about his own body,  and the ultimate 'ego-documentarian': Jonathan Goldstein.
---
WHEN:  Tuesday 28 March, 7.30pm
---
WHERE: deBuren, Leopoldstraat 6, 1000 Brussel
---
TICKETS: 5€ (but please reserve a place through deBuren using the "Book Now" button below)