Lisbon event


6th Mar 2020
In The Dark Lisboa invites Sandy Gageiro
Tinta nos Nervos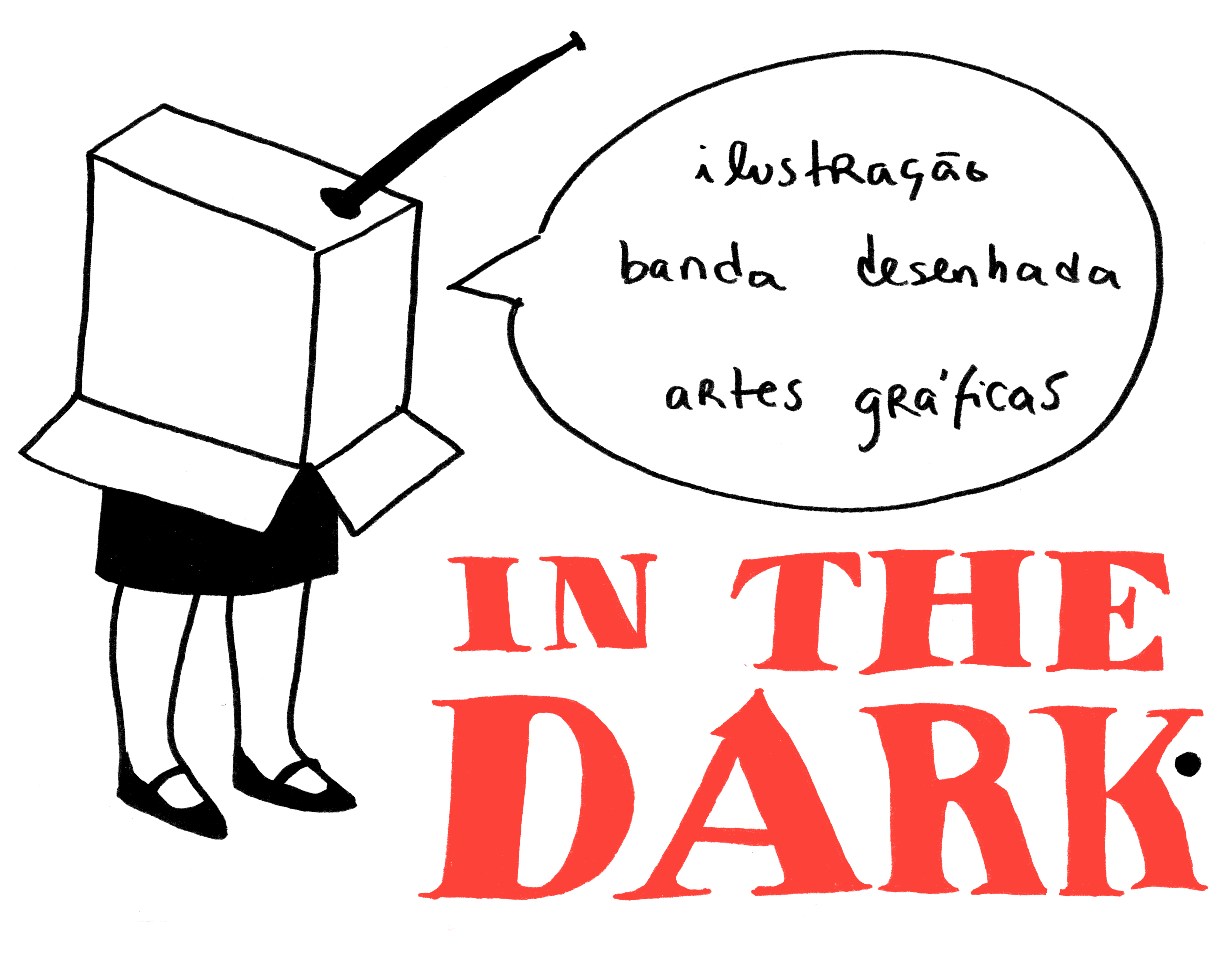 In the darkness surrounded by books, we'll hear the voices of those who create stories. They'll take us to the world of comic strips, illustration and street art
Sandy Gageiro is a journalist. She works at radio Antena 1 and is the producer of Lilliput, a 10 year old radio show about child books at Antena 2. She gives radio workshops to children, teenagers and adults. Sandy is the author of the Podcast Frequência.
Tinta nos Nervos is an independent Bookstore-gallery dedicated to the drawing arts. With an attentive curatorial choice of both international and national books and objects, from world-famous artists and up-and-coming authors, the offer on the graphic arts, draughtsmanship, comics and illustration is fresh and surprising. And for your optical diet, of great caloric value. Tinta also regularly organizes workshops and events associated to these central creative areas and it has a small, lovely café… and silent.

This In The Dark Lisboa session is in English and Portuguese without subtitles.
---
WHEN: 
Friday, 6th Mar 2020
7.00 pm
---
WHERE:
Rua da Esperança 39 1200-312
Lisboa, Portugal
---
TICKETS: 
Free admission