Lisbon event


Wednesday, 13th Fev 2019
World Radio Day
Lisboa Incomum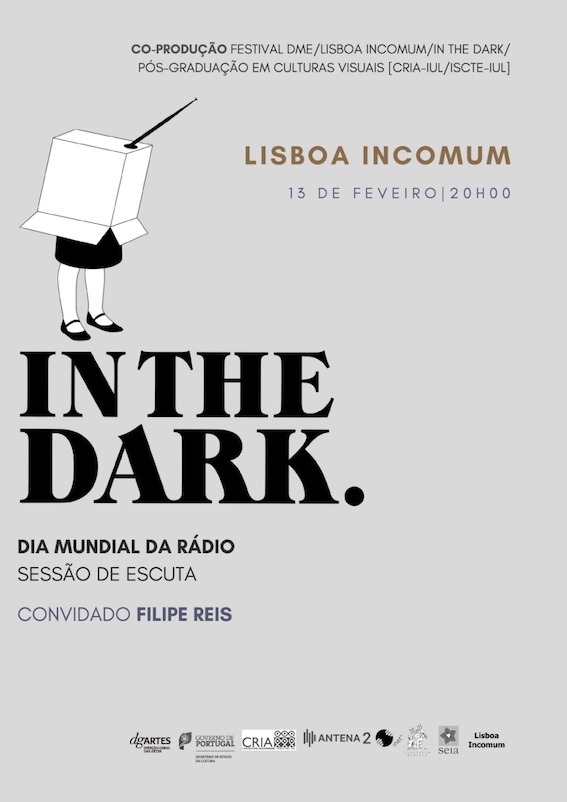 We will celebrate World Radio Day with a listening event curated by the Portuguese anthropologist Filipe Reis, professor at the ISCTE – University Institute of Lisbon. Reis has been dedicating his research to the radio field and to the anthropology of sound.
This event is a collaboration between In The Dark Lisboa, the Festival DME, Lisboa Incomum and the Centre for Research in Anthropology (CRIA).
We will listen to Filipe Reis's work followed by a talk about sound and radio.
This In The Dark Lisboa session is in Portuguese.
---
WHEN: Wednesday, 13th Fev, 20:00pm
---
WHERE: Lisboa Incomum

1600-102 Lisbon – Portugal
---
TICKETS: free admission.