London Event


17th June 2015
Dark Room
Open City Doc Fest
UCL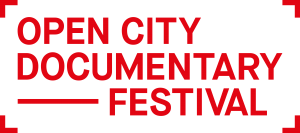 Bring along your audio or just come along and listen as we play and give feedback on a selection of works in progress in front of a friendly crowd. This is a creative gathering where you can share your ideas and independent projects, however developed, with like-minded producers.
Audio played will be eligible for the Dark Room commissioning fund – a small pot of money made available for developing  personal projects and pairing producers with mentors.
---
AUDIO SUBMISSIONS: If you would like to submit a piece of audio to play at this event please email us a link to the work or excerpt (no longer than 10 minutes) by Monday 15th June Email Us >>
---
WHEN: Wednesday 17th June 2015, 1.30pm
---
WHERE:  Studio 2, Roberts Engineering Building, Torrington Place, WC1E 6BT
---
TICKETS: £5 in advance.
---