London Event


17th June 2015
Internet Killed
The Radio Star
Open City Doc Fest
UCL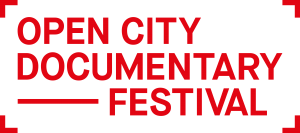 Could the recent success of podcasts be paving the path to radio dystopia? In The Dark's Nina Garthwaite and Rosanna Arbon ask whether the Internet, having given us access to many different radio styles from around the world might now threaten the variety that originally made this access so exciting.
Salvaging a selection of classic and experimental works from the ashes of radio past,  they  explore the rich history which forms the foundation of the today's audio boom.
With the advent of US podcasts like This American LIfe and Radiotopia dominating our playlists will there be room in iTunes (let alone between our ears) for less immediately accessible work? And when the BBC machine points to the success of podcasts like Serial and says "we want that", what do we as producers and listeners need to do to ensure that in 10 years from now, we're not all churning out mind numbing but curiously addictive non-stories that serve to deaden, rather than provoke, the imagination?
---
WHEN: Wednesday 17th June 2015, 7.30pm
---
WHERE:  Studio 2, Roberts Engineering Building, Torrington Place, WC1E 6BT
---
TICKETS: £5 in advance.
---