Clare Charles and Rebecca Thomas – Water You Waiting For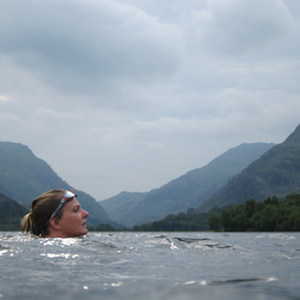 Clare Charles writes:
In the late summer of 2013, myself and fellow artist Rebecca Thomas were awarded the Outdoor Swimming Society Creative Grant. We used it to travel through the UK, meeting and recording wild-swimmers; collecting stories, dramatic happenings, and general musings. And sharing a swim. The resulting recordings were edited down in to a series of radio shorts, which we presented as part of the OSS December Dip, and with In the Dark at a watery event in February.
It was the first audio we'd ever made, or at least our first attempt to make something listenable, and we were really pleased with the results. We leaned heavily on our friends at In the Dark, so thank you for all your help! We're still meeting swimmers so if you have a story you can reach us at watermarked.info@gmail.com.
Listen to the piece here.