Rosanna Arbon – The Secret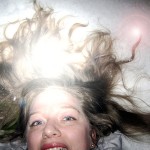 Rosanna Arbon writes: We curated an event here in London for Mental Health Awareness Week and the first piece we knew we had to share with our audience was Carma Jolly's The Secret, originally broadcast in 2004 on CBC's Outfront. You can hear the whole programme on this episode of How Sound. The piece is followed by an open and inspiring interview between Rob Rosenthal and Carma Jolly – a must listen for any budding radio producer.
Listen on the HowSound website.