Training: The Dark Room @ Open City Doc Fest, 21st June 2014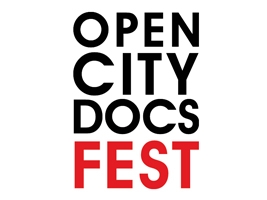 The Dark Room is back! We will be joined once again by the fabulous Nina Perry, for a tutor-led listening session designed to help support and nurture independent projects and help you develop your skills.
The Dark Room is an opportunity to play, listen to and discuss works in progress with like-minded producers.
All are welcome, whether you are playing a piece or not. Independent, migrant, student producers or simply curious about this wonderful world of audio storytelling, the Dark Room is a great place to exchange ideas and knowledge in a relaxed and friendly environment.

If you would like to submit your audio for this session, please email us >>. We are able to play pieces or excerpts with a duration of 8 minutes maximum.

Where: Open City Docs Fest, Studio 2, Roberts Buildings, Torrington Place, WC1H 0AH

When: 21st June, 18:00

Tickets:

The event is free but you'll need to register

here >>

The event is part of Open City Docs Fest; you can find more information on the festival here: