A great night with the Hackney Podcast and many more to come!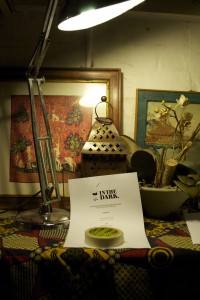 We had a really wonderful time last night with Francesca Panetta from the Hackney Podcast sharing with us her recent podcast "Night" as well as a few picks of radio and audio that have inspired her. There was a huge turnout with the upstairs at Passing Clouds packed with lots of new faces, as well as our growing base of friendly radio fans.
So we're looking forward to our Autumn programme which will include nights curated by Ed Baxter (Resonance FM), Tim Hinman (Third Ear) and another cosy In The Dark@Home curated by our very own Connor Walsh.
Stay tuned for further dates and details!