Friday 1st March: Voices In the Dark @ The Wellcome Collection 7.00pm – 11.00pm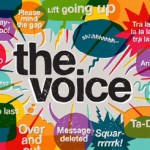 Join us at the Wellcome Collection for an evening dedicated to the disembodied voices of spoken word audio. On Friday 1st March we'll be curating an evening of listening that taps into our complex relationship with the voice, featuring a rich chorus of vocalisations, speech and other oral oddities.
The event is open to anyone and we'll be hosting a number of repeating listening sessions throughout the night at the following times:
19.30, 20.15, 21.00, 21.45 and 22.30.
Places are available on a first come basis, but the event is completely free so do drop by!