London Event


7th July 2017
Whale Weekender Special
Grant Museum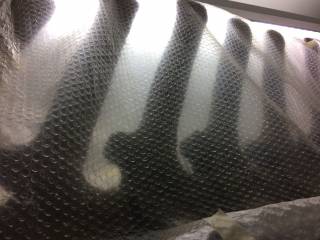 This is the last of the current series of In the Dark collaborations with the Grant Museum of Zoology, a yearlong collaboration celebrating the natural world through sound… and it promises to be a big one.
Like many natural history museums across the world the Grant Museum of Zoology has a specimen of a whale. However, at over 8 metres in length it has been taken apart and housed across different cupboards and cabinets across the Museum and its storerooms. As part of the Whale Weekender event the Grant Museum is bringing together its northern bottle-nosed whale skeleton, for the first time in decades.
In the Dark invite you to join us in the Grant Museum after-hours and close your eyes for an auditory exploration of whales, the ocean's enigmatic leviathans. Celebrating the largest animals that have ever lived on our planet, and how they've shaped our culture and society.
---
WHEN: 7th July 2017, 19:00-21:00
---
WHERE:  Grant Museum of Zoology, Rockefeller Building, University College London, University Street, WC1E 6DE (nearest tube: Euston Sq., Euston, Goodge St., Warren St)
---
TICKETS: £8
---

Save